If you've made it to this post you will have already noticed, we have a brand new, mobile optimised website!
We invested in our new site as we want to continue to give the members of our wonderful community a fantastic place to connect, share best practice and useful knowledge and find out about the whole host of events we will be hosting.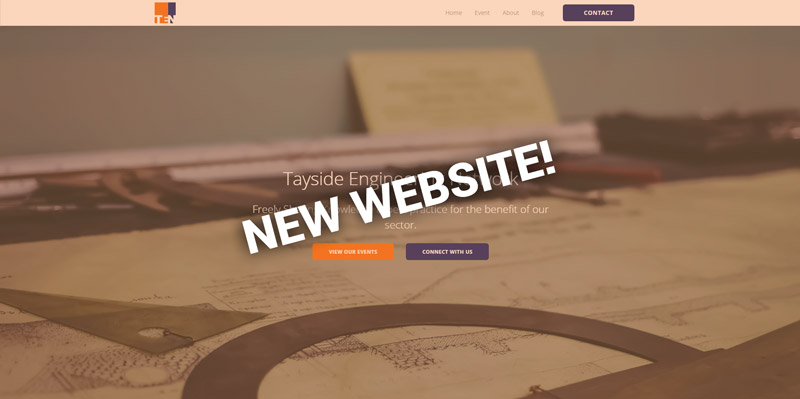 So what will you find inside our new site?
Our Blog
We have a fantastic new blog where we will be sharing all the latest engineering news from our community members. Here you will be able to learn about any major changes in the industry, amazing projects people in the network are working on and a plethora of fantastic resources designed to help your business grow and connect with others.
Perhaps your business has a fantastic new product or service or a fantastic success story to share? If so we would love to hear about it and you can perhaps even do a guest blog post to share with the community. If this sounds like an opportunity you'd like to take advantage of then do please get in touch!
Events Calendar & Booking
We host a variety of events for our members throughout the calendar year. We offer a wide range of industry focussed talks designed to give your business valuable information. They are also a fantastic opportunity to network, share knowledge, skills and facilities and grow the engineering sector in our local area.
By putting on these events we hope to bring the community closer together, and help each-other succeed as we find shared opportunities.
Simply making a booking and join us at our next event to learn more!
Thanks to the Developers
Whilst we are talking about the new website we would like to extend a very warm thanks to the development team at Zudu for bringing our vision to life.
Zudu were approached with a very tight deadline to hit and they never left us in any doubt they would hit the target. They use amazing project management tools throughout their projects and are constantly in touch and engaging with us as the site took shape.
We have been really impressed with the quality of service, the attention to detail and the professional way they took us from an idea to a final product. Great work guys, we love the new website, we would highly recommend you to any of our partners in the network.
That's all from us for now but please do check back for more excellent news and please do contact us and let us know about your business and what we might be able to do to help you!
Tayside Engineering