Decom Dundee/Tayside – REALITIES
As an interactive evening of knowledge sharing, eye opening, myth dispelling and straight talking, this night ranked high as a worthwhile TEN event!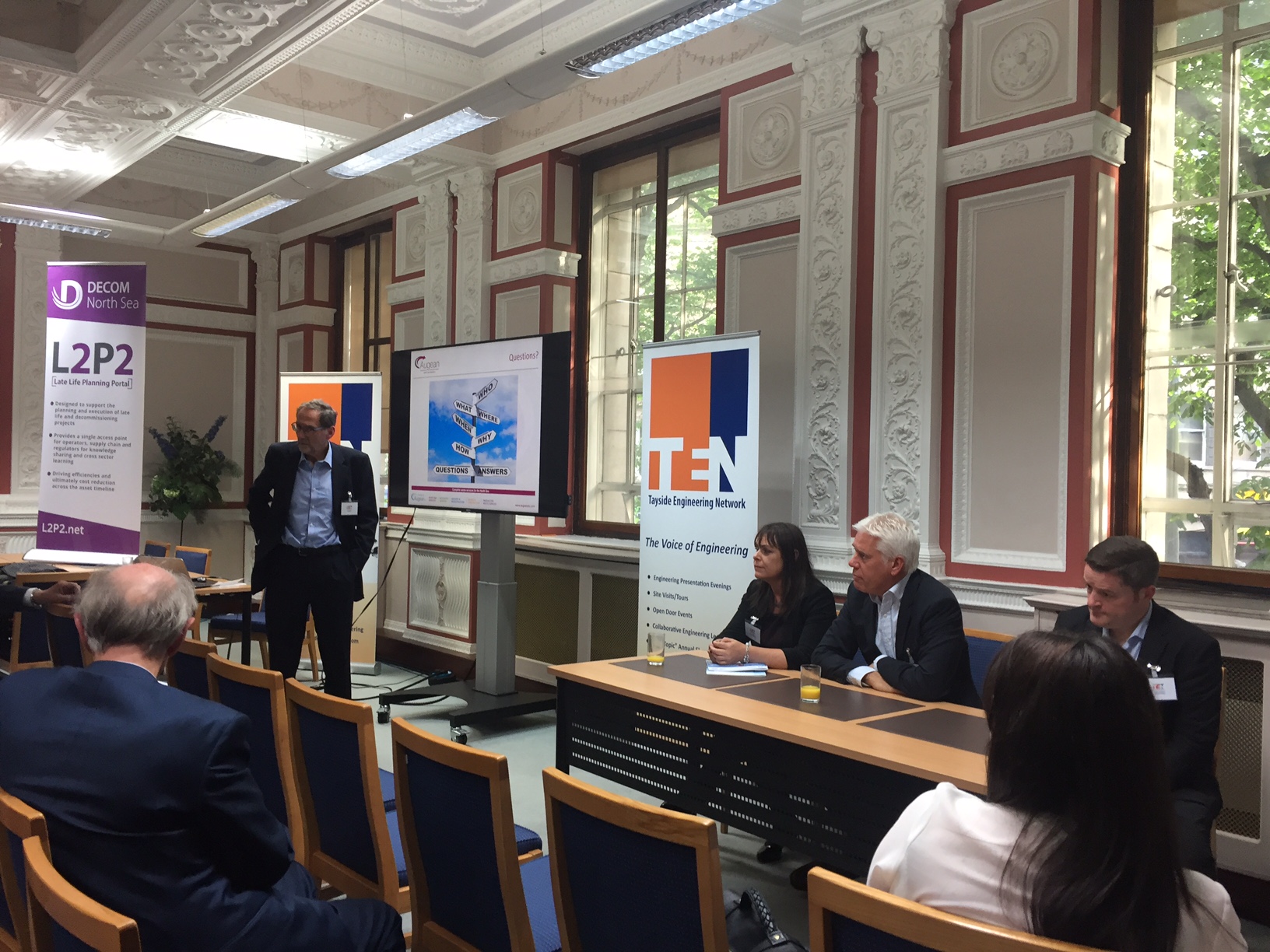 Our presenters gave an overview of their organisations, plans and current workloads, together with an insight into their take on "decom" and how it will affect Dundee/Tayside, not ignoring the larger national/international stage either.
Following these talks, the presenters formed a panel to receive questions from the open forum to allow the obvious questions to be posed and fielded. Interesting talks and ultimately interesting connections were made throughout.
Presenters:
Jaibo Palmer from Augean: 
PRESENTATION: Augean – NORM & Hazardous Waste Management Overview – June 2017
Don't miss out on these opportunities, join TEN for FREE and get on the mailing list to keep informed of upcoming events via our Contact Page